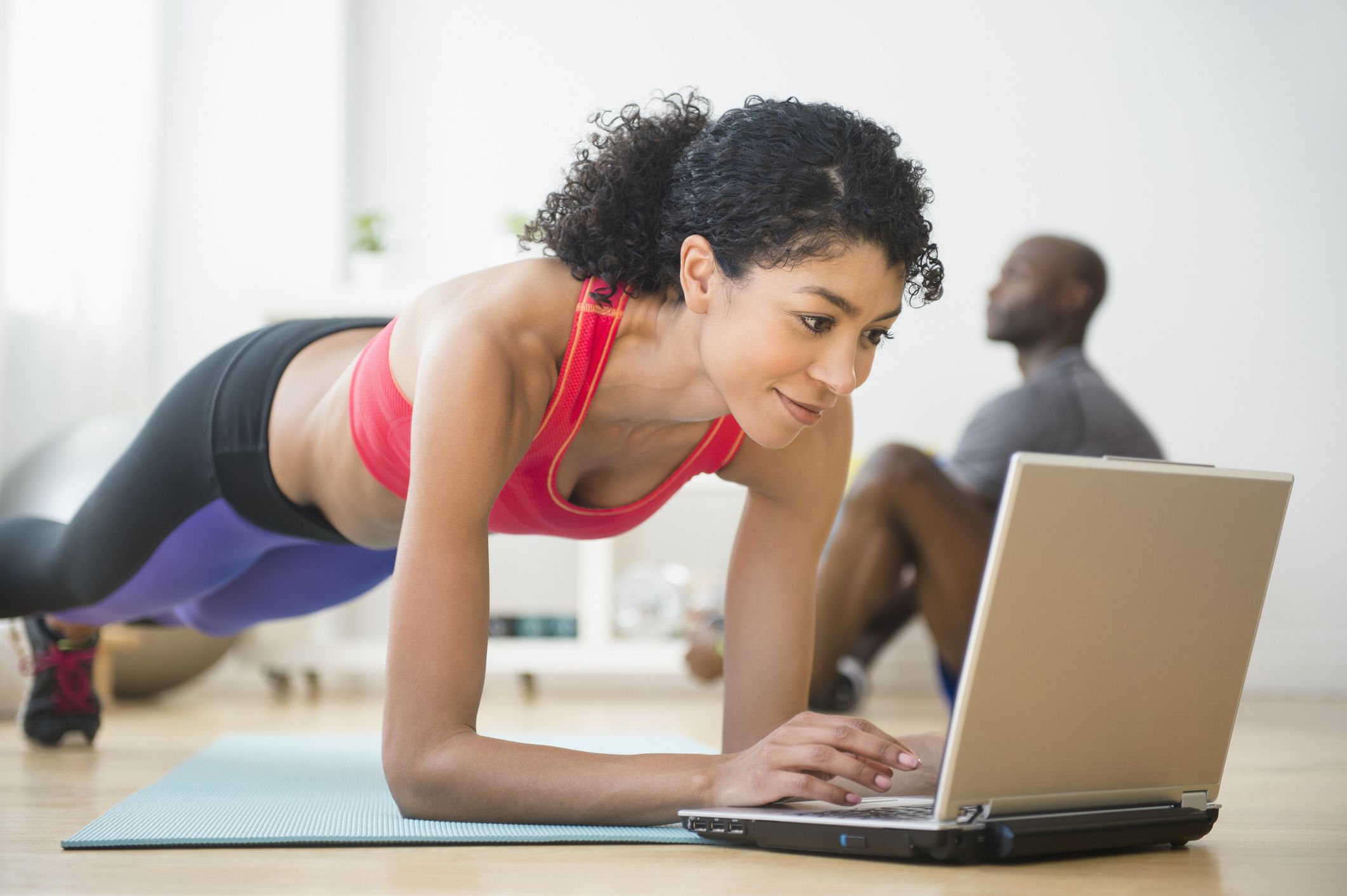 Keeping a fit and healthy lifestyle during the lockdowns has been one of the major challenges caused by the global pandemic. Fortunately enough, fitness instruction is prospering on YouTube, offering thousands of different videos to health-conscious viewers.
On the other hand, selecting the right instructor to follow might be quite confusing taking into consideration the sea of information, especially if you are a beginner.
So, in order to make your choice easier, we have listed the 8 best workout channels on YouTube you might be interested to subscribe to. Let's dive in and explore together!
Yoga with Adriane

– having more than 6 million subscribers Adriane's channel offers its viewers free and high-quality content. Her videos can fit your every mood and help you to achieve your yoga goals. Depending on the level of your physical and psychological readiness you can pick up the most well-suited program.

FitnessBlender

– this channel was created in 2010 by a husband and a wife. Daniel and Kelli present more than 600 full-length workout videos. Besides the videos themselves, the couple actively shares information about nutrition and a healthy lifestyle. So, there is no doubt you will find this channel very useful.

ScottHermanFitness –

Scott Herman is the CEO of muscularstrength.com. He successfully guides his more than 2 million subscribers and teaches them everything about the full-body workout, arm leg muscles and chest growth. If you are particularly interested in fat loss and muscle gain Scott Herman is definitely your guy!

Pamela Reif –

the list of the best YouTube workout channels can never be exhaustive without including German-born fitness model and influencer Pamela Reif. She has become even more famous after publishing her first book Strong & Beautiful in 2017. She generously shares her expertise on leg workouts, ab workouts and calorie-burning workouts.

Tone It Up –

Tone it up is a workout method developed by Karena Dawn and Katrina Scott. The majority of their workouts are done by using light weights and resistance bands. Their workout videos basically focus on toning the body and perfecting its shapes.

Blogilates –

if you have a thing for Pilates, you should definitely go with an award-winning fitness instructor Cassey Ho. She has been making videos on YouTube for 10 years and her channel is subscribed by almost five million users. Cassey's recent #100GluteChallenge made her hundreds of thousands of followers to tone and strengthen their lower bodies.

Hang Tight with Marcie –

while talking about toning and strengthening a body, we should definitely mention Marcie's high-intensity workouts. The best thing about her videos is that the majority of them are only 10-minute long, so it is a great quick fitness focused on legs and glutes.

Bradley Martyn

– Bradley Martyn loves to describe himself as a man who can help you to make a better you. He keeps his 2.72 million subscribers tuned up by posting three new videos per week. He covers a variety of topics from healthy eating habits to the most effective shoulder workouts.
Undoubtedly, this list is not exhaustive and there are many other amazing channels waiting to be discovered.
On the other hand, if you are a fitness instructor yourself and you have not opened a YouTube account yet, perhaps now is the best time to start!
If you are afraid that your account might not receive enough attention, always remember that you can get YouTube comments to increase traffic and grow your presence online.
Besides, try to upload new videos consistently, take care of the visual aspects of your production and enjoy the fruit of your hard work!