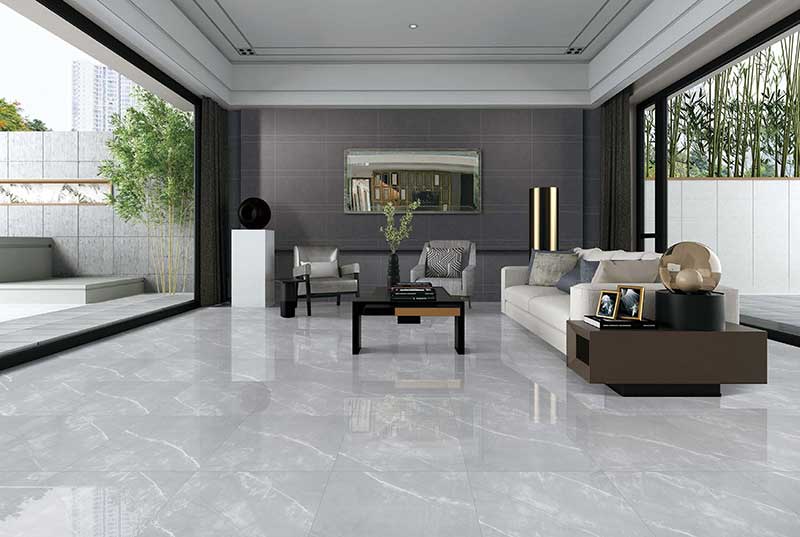 A‌ ‌lot‌ ‌of‌ ‌the‌ ‌time,‌ ‌when‌ ‌people‌ ‌move‌ ‌into‌ ‌new‌ ‌houses,‌ ‌they‌ ‌try‌ ‌to‌ ‌figure‌ ‌out‌ ‌what‌ ‌the‌ ‌best‌ ‌thing‌ ‌
would‌ ‌be‌ ‌to‌ ‌do‌ ‌with‌ ‌the‌ ‌flooring.‌ ‌Some‌ ‌settle‌ ‌on‌ ‌wooden‌ ‌flooring‌ ‌or‌ ‌carpeting,‌ ‌others‌ ‌decide‌ ‌on‌ ‌
tiles‌ ‌depending‌ ‌on‌ ‌the‌ ‌type‌ ‌of‌ ‌their‌ ‌house.‌ ‌You‌ ‌can‌ ‌also‌ ‌look‌ ‌for Spanish‌ ‌tiles which‌ ‌have‌ ‌
gorgeous‌ ‌traditional‌ ‌Spanish‌ ‌designs. ‌ ‌

Benefits‌ ‌of‌ ‌tile‌ ‌flooring‌ ‌
Colored‌ ‌tiles‌ ‌can‌ ‌give‌ ‌a‌ ‌beautiful‌ ‌and‌ ‌bright‌ ‌look‌ ‌to‌ ‌both‌ ‌the‌ ‌interior‌ ‌and‌ ‌exterior‌ ‌of‌ ‌your‌ ‌house.‌ ‌
Given‌ ‌below‌ ‌are‌ ‌the‌ ‌benefits‌ ‌of‌ ‌tile‌ ‌flooring:‌ ‌

●Tiles‌ ‌are‌ ‌stronger‌ ‌and‌ ‌durable‌ ‌
Tiles‌ ‌are‌ ‌very‌ ‌durable‌ ‌and‌ ‌they‌ ‌don't‌ ‌get‌ ‌cracks‌ ‌easily,‌ ‌even‌ ‌if‌ ‌things‌ ‌are‌ ‌dropped‌ ‌on‌ ‌them.‌ ‌Along‌ ‌
with‌ ‌that,‌ ‌they‌ ‌don't‌ ‌get‌ ‌stains‌ ‌very‌ ‌easily.‌ ‌If‌ ‌you‌ ‌take‌ ‌proper‌ ‌care‌ ‌of‌ ‌them,‌ ‌you‌ ‌can‌ ‌make‌ ‌them‌ ‌
look‌ ‌as‌ ‌good‌ ‌as‌ ‌new‌ ‌even‌ ‌after‌ ‌20‌ ‌years‌ ‌of‌ ‌using‌ ‌them.‌ ‌

●Tiles‌ ‌don't‌ ‌need‌ ‌much‌ ‌maintenance‌ ‌
It‌ ‌is‌ ‌much‌ ‌easier‌ ‌to‌ ‌maintain‌ ‌tiles‌ ‌than‌ ‌it‌ ‌is‌ ‌to‌ ‌maintain‌ ‌carpets‌ ‌or‌ ‌wooden‌ ‌flooring.‌ ‌If‌ ‌you‌ ‌get‌ ‌
carpets,‌ ‌you‌ ‌will‌ ‌constantly‌ ‌have‌ ‌to‌ ‌get‌ ‌them‌ ‌cleaned‌ ‌as‌ ‌they‌ ‌can‌ ‌accumulate‌ ‌dust‌ ‌over‌ ‌time‌ ‌and‌ ‌
cause‌ ‌allergies.‌ ‌You‌ ‌don't‌ ‌have‌ ‌to‌ ‌spend‌ ‌a‌ ‌lot‌ ‌of‌ ‌time‌ ‌worrying‌ ‌about‌ ‌tiles‌ ‌to‌ ‌keep‌ ‌them‌ ‌in‌ ‌the‌ ‌
best‌ ‌condition.‌
‌
●Save‌ ‌time‌ ‌and‌ ‌money‌ ‌while‌ ‌cleaning‌ ‌
Since‌ ‌tiles‌ ‌are‌ ‌much‌ ‌easier‌ ‌to‌ ‌clean,‌ ‌you‌ ‌can‌ ‌save‌ ‌a‌ ‌lot‌ ‌of‌ ‌precious‌ ‌time‌ ‌in‌ ‌the‌ ‌cleaning‌ ‌process‌ ‌
and‌ ‌put‌ ‌it‌ ‌to‌ ‌better‌ ‌use.‌ ‌It‌ ‌will‌ ‌also‌ ‌take‌ ‌less‌ ‌cleaning‌ ‌equipment.‌ ‌Tiles‌ ‌are‌ ‌also‌ ‌less‌ ‌expensive‌ ‌
than‌ ‌other‌ ‌surfaces‌ ‌available‌ ‌in‌ ‌the‌ ‌market.‌ ‌This‌ ‌will‌ ‌help‌ ‌you‌ ‌save‌ ‌a‌ ‌lot‌ ‌of‌ ‌money‌ ‌in‌ ‌the‌ ‌long‌ ‌
run.‌ ‌

●Tiles‌ ‌are‌ ‌more‌ ‌eco-friendly‌ ‌
If‌ ‌you're‌ ‌someone‌ ‌who‌ ‌cares‌ ‌deeply‌ ‌for‌ ‌the‌ ‌environment‌ ‌and‌ ‌don't‌ ‌want‌ ‌to‌ ‌use‌ ‌something‌ ‌that‌ ‌
could‌ ‌harm‌ ‌it,‌ ‌you‌ ‌can‌ ‌find‌ ‌many‌ ‌different‌ ‌options‌ ‌for‌ ‌eco-friendly‌ ‌tiles.‌ ‌Some‌ ‌types‌ ‌of‌ ‌tiles‌ ‌are‌ ‌
made‌ ‌of‌ ‌recycled‌ ‌material‌ ‌which‌ ‌is‌ ‌good‌ ‌for‌ ‌the‌ ‌environment.‌ ‌They‌ ‌also‌ ‌last‌ ‌a‌ ‌long‌ ‌time‌ ‌and‌ ‌
don't‌ ‌have‌ ‌to‌ ‌be‌ ‌replaced‌ ‌or‌ ‌fixed‌ ‌often.‌ ‌
●They‌ ‌have‌ ‌great‌ ‌resale‌ ‌value‌ ‌
If‌ ‌proper‌ ‌care‌ ‌is‌ ‌taken,‌ ‌tiles‌ ‌stay‌ ‌in‌ ‌a‌ ‌good‌ ‌condition‌ ‌for‌ ‌a‌ ‌long‌ ‌amount‌ ‌of‌ ‌time.‌ ‌This‌ ‌makes‌ ‌them‌ ‌
of‌ ‌great‌ ‌value,‌ ‌especially‌ ‌if‌ ‌you‌ ‌want‌ ‌to‌ ‌resell‌ ‌your‌ ‌house‌ ‌in‌ ‌the‌ ‌future.‌ ‌Having‌ ‌tiles‌ ‌of‌ ‌good‌ ‌
quality‌ ‌will‌ ‌significantly‌ ‌improve‌ ‌the‌ ‌value‌ ‌of‌ ‌your‌ ‌house‌ ‌in‌ ‌the‌ ‌market.‌ ‌
‌
Using‌ ‌Spanish‌ ‌tiles‌ ‌on‌ ‌the‌ ‌roof‌ ‌
Many‌ ‌different‌ ‌types‌ ‌of‌ ‌tiles‌ ‌are‌ ‌available‌ ‌that‌ ‌you‌ ‌can‌ ‌choose‌ ‌from.‌ ‌Spanish‌ ‌tiles‌ ‌were‌ ‌originally‌ ‌
made‌ ‌thousands‌ ‌of‌ ‌years‌ ‌ago‌ ‌and‌ ‌were‌ ‌considered‌ ‌creations‌ ‌of‌ ‌art.‌ ‌Many‌ ‌‌
spanish‌ ‌tiles‌‌
‌are‌ ‌
handmade‌ ‌or‌ ‌hand-painted‌ ‌which‌ ‌increases‌ ‌their‌ ‌value‌ ‌and‌ ‌beauty.‌ ‌A‌ ‌lot‌ ‌of‌ ‌people‌ ‌choose‌ ‌these‌ ‌
tiles‌ ‌to‌ ‌decorate‌ ‌the‌ ‌exterior‌ ‌of‌ ‌their‌ ‌house,‌ ‌especially‌ ‌the‌ ‌roof.‌ ‌

●Lightweight‌ ‌roof‌ ‌
Traditional‌ ‌roofs‌ ‌made‌ ‌out‌ ‌of‌ ‌clay‌ ‌tiles‌ ‌are‌ ‌beautiful‌ ‌but‌ ‌extremely‌ ‌heavy.‌ ‌It‌ ‌is‌ ‌important‌ ‌to‌ ‌use‌ ‌
material‌ ‌on‌ ‌the‌ ‌roof‌ ‌that‌ ‌is‌ ‌light‌ ‌in‌ ‌weight.‌ ‌By‌ ‌using‌ ‌certain‌ ‌tiles‌ ‌that‌ ‌are‌ ‌light,‌ ‌you‌ ‌can‌ ‌avoid‌ ‌
using‌ ‌extra‌ ‌support‌ ‌and‌ ‌reinforcement.‌ ‌

●It‌ ‌is‌ ‌beautiful‌ ‌
Using‌ ‌the‌ ‌bright‌ ‌and‌ ‌colorful‌ ‌Spanish‌ ‌tiles‌ ‌on‌ ‌the‌ ‌roof‌ ‌of‌ ‌your‌ ‌house‌ ‌will‌ ‌give‌ ‌it‌ ‌a‌ ‌beautiful‌ ‌and‌ ‌
Mediterranean‌ ‌look.‌ ‌

●It‌ ‌will‌ ‌last‌ ‌a‌ ‌long‌ ‌time‌ ‌
Since‌ ‌tiles‌ ‌are‌ ‌durable‌ ‌and‌ ‌can‌ ‌easily‌ ‌withstand‌ ‌harsh‌ ‌weather,‌ ‌the‌ ‌roof‌ ‌will‌ ‌last‌ ‌a‌ ‌long‌ ‌time.‌ ‌You‌ ‌
won't‌ ‌have‌ ‌to‌ ‌renovate‌ ‌it‌ ‌over‌ ‌and‌ ‌over‌ ‌again.‌ ‌
‌
Some‌ ‌people‌ ‌also‌ ‌cover‌ ‌some‌ ‌inside‌ ‌walls‌ ‌with‌ ‌tiles‌ ‌which‌ ‌adds‌ ‌to‌ ‌the‌ ‌beauty.‌ ‌You‌ ‌can‌ ‌choose‌ ‌
the‌ ‌tiles‌ ‌that‌ ‌suit‌ ‌your‌ ‌taste‌ ‌online‌ ‌and‌ ‌easily‌ ‌find‌ ‌a‌ ‌company‌ ‌to‌ ‌call‌ ‌and‌ ‌get‌ ‌the‌ ‌tiles‌ ‌installed.‌ ‌
You‌ ‌can‌ ‌get‌ ‌this‌ ‌work‌ ‌done‌ ‌whenever‌ ‌you‌ ‌want.‌ ‌