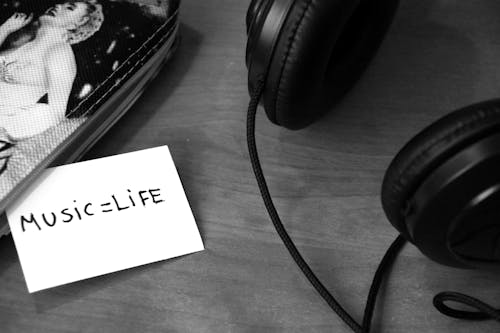 You are a music lover and want to satisfy your favorite. You are a music lover and want to satisfy your favorite. With regular internet use and
modern technological equipment
, you are definitely looking for a website that will fulfill your interests, aren't you? The music world on the Internet is a vast one and surely there will be an interesting existing sites that you may have not known. Join us to see the list of best websites for the music lovers. These sites include everything from music sharing to concerts.
Spotify
For music lovers, surely you have ever heard about the name - Spotify. This is a famous music application all over the world. The great advantage of Spotify is that its smart algorithms are capable of analyzing and suggesting songs for users. Thus, the application will always make you happy by creating good playlists or introducing new songs for users to enjoy.
As a paid application, you need to pay monthly to get full access to the features. However, if merely listening to music, the free version with ads also meets the requirements of the majority of users.
Youtube
Youtube is the largest video store in the world with billions of hits every day. For most users who want to listen to music, watch movies, music clips, ...their first search is YouTube. By providing users with free listening and watching, Youtube is evaluated as a great way to save money on entertainment.
Every day Youtube has hundreds of accounts created, millions of people visit the website to watch videos or listen to music. Many singers and artists only choose YouTube as a place to share their music but not on other online music sites.
Thanks to this popularity, most singers, artists, or any business unit in the entertainment industry also have a separate account on YouTube channel. All activities, the latest products of the artists are constantly updated here. Not only can you listen to music, but you can also watch the entertainment video for kids, adults, and much more with a high-quality image.
Pandora
Pandora is known as the largest music website in America, Australia, and New Zealand. This means that it only allows people of those countries to visit and use its website. However, with its great features, sooner or later, it will expand to other countries so that music lovers can listen and watch music on it. Now you only know it is the largest music website in the world today.
Soundcloud
SoundCloud is a music listening platform that no matter who you are, you also can use it for sharing and listening to music for free. If you are familiar with other popular social networking such as Facebook or Twitter, you can consider SoundCloud as a similar type that separately serves music lovers.
Not only does the website help you enjoy music online but it also supports you to upload the songs you want to share with everyone. With SoundCloud, users can find millions of popular songs that are being loved throughout the world.
Moreover, through the website, you can know what music lovers in the world are listening to and join a community of people with the same interest.
Owned by Yahoo, Yahoo Music is a website offering a wide variety of music services including Internet radio, music videos, artist news, and information
. Yahoo Music supports users to access thousands of songs in the library of it. Additionally, music is not the only field at Yahoo Music, it also contains a lot of functions such as news, sport, finance, game, and some more.
Probably, the name "This is my Jam" says all about this website. This is a community of 200,000 music lovers that everyone can share their ultimate song. The users of "This is my Jam" can share and post the song they love by using the link taken from Youtube or Soundcloud. This is an ideal music website for those who want something different, special to enjoy. As with other music sites, this is my Jam also offers songs in the list or suggest similar songs.
This is a unique music site for those who love to listen to emotional music. With Stereomood, you just need to type "your mood" into the search bar, the system will immediately suggest you the most suitable songs. For example, if you put "I feel lonely", a list of songs that suit your mood will be suggested. Most of the suggestions made by Stereomood are evaluated to be pretty accurate.
Moreover, not only do you get the song matching your mood but also know more new music with Stereomood.
Music seems to be an indispensable part of our life, not only for music lovers. These websites can be a great supporter of your music interest. There are various types of music and you can find the most suitable sites for yours.
Such websites are not only ideal for listeners but also of great benefit for singers and artists to develop their careers.
Find yourself the best website of music and enjoy with it every day.