At least two people have been killed and 24 others wounded in a mass shooting at a Las Vegas concert.

A gunman opened fire at an open-air country music festival at the Mandalay Bay Hotel on the city's strip.

Hundreds of people fled the scene and the sound of what appeared to be prolonged automatic gunfire could be heard on videos posted on social media.

Police said a suspect had been shot dead. There are reports of at least one other incident on the Las Vegas strip.

Parts of the area were shut down as armed police arrived at the scene.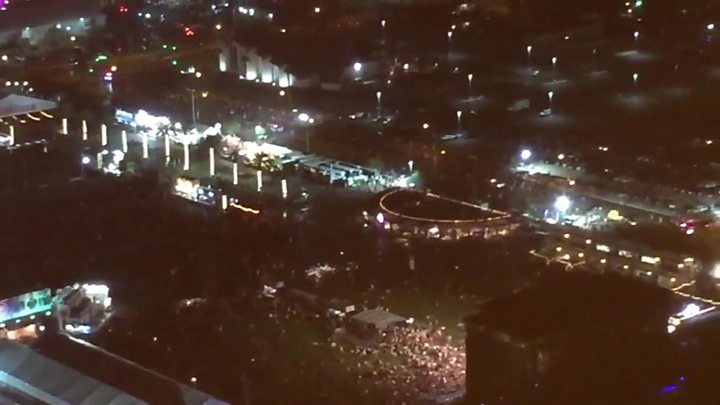 The shooting took place at around 22:30 (05:30 GMT). Witnesses reported that hundreds of shots were fired.
Some flights have been diverted from Las Vegas McCarran airport while the incident continues.People run from reported shooting at Harvest 91 country musical festivalpolice are pictured outside Mandalay Bay hotel