Groupon has wound down its operations in South Africa and Groupon SA has stopped offering deals in the country.
Groupon recently announced it was exiting numerous countries as part of its strategy to operate in a "streamlined country footprint".
"The Company has identified its go-forward country footprint to consist of 15 countries, down from 27 in the portfolio as of the second quarter 2016," said Groupon.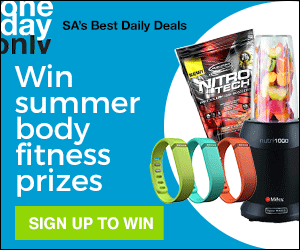 "We are pursuing strategic alternatives and other options to exit the remaining countries, which we expect will continue into 2017."
South Africa is one of the countries which Groupon is exiting.
The full statement from Groupon regarding its exit from South Africa is below.
We are sorry to inform you that as of 4 November 2016, Groupon has wound down its operations in South Africa and we are unable to offer you any deals today.

For our customers, this means we will stop offering deals on our website from tonight. All current vouchers bought will remain valid until the date stated on the voucher. The terms and conditions on the voucher remain the same.

For any customers who are uncomfortable with using their voucher, we are offering a cash refund option if they contact us before 30 Nov 2016.

Goods purchased up to 4 November will be fulfilled. Should you need to return a Goods item you purchased, please do such before 30 November.

We are sorry not to be able to offer you any great deals today but thank you for your interest in Groupon.